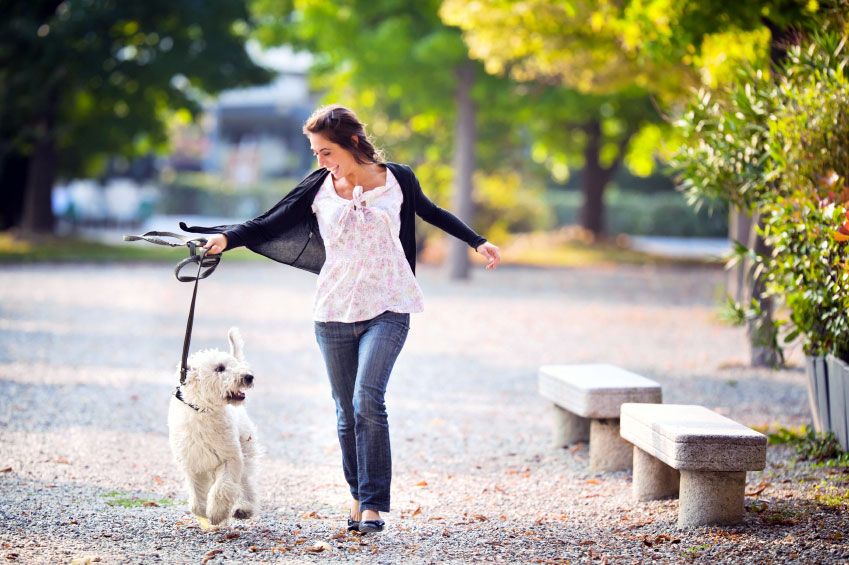 In our modern lives it can be hard to keep active. Most of our time seems to be spent sitting down, whether it's for travel, work or entertainment. But it's easy to combat by injecting some simple activity into everyday life. Here are a few simple but effective ways you can avoid a sedentary lifestyle.
Use the Stairs
Rather than riding in the elevator at work or waiting for the shopping-centre escalator to transport you to your destination, get your legs in gear and step instead. If you work high up in a multi-level building, how about taking the elevator part of the way and walking the rest?
Join a Team
Being a part of a sporting team adds both fun and motivation to physical activity. Choose an activity you like, or you're interested to learn, and choose a team that suits your skill level. Having others around you will motivate you do your best and your teammates can encourage you to improve. And if your team is depending on you, you're less likely to skip sessions.
Walk Instead
If you need to go to the shops, meet a friend for coffee or drop the kids at school, walk there instead of driving. If it's too far, just drive part of the way and walk the rest, or at least choose a parking spot that's still far enough from your destination to add a bit of exercise to the trip.
Switch your Console
If you or your kids enjoy playing computer or console games, why not switch to a console that gets you up and active. There's an ever-increasing number of games that require players to move around and be active, interacting physically with the console rather than sitting on the couch.
Active Leisure Time
Date night? How about bowling instead of dinner, or a walk on the beach instead of a movie? Or if you're trying to think of a fun family activity, switch the sit-down activities for more sporting ones – kids will love to try kayaking or rock climbing instead of staying home with a board game.
Make it Social
Join up with a friend or a group for your exercises. For example, walking or jogging with a friend will help motivate you and make the exercise more enjoyable, or cycling with a group can help you meet new people with a common interest. Or how about joining a yoga class?
Make Things a Little Bit Harder
Cut out the short-cuts in your life. For example, hide the remote and change channels yourself instead, trade in the ride-on mower for a push one, or park in the furthest car park when you go to the shops. This will help eliminate lazy habits and get you moving.
Start a Routine
Routines help you set aside a specific block of time for exercising. It's easier to plan an exercise regime if you set yourself a daily or weekly routine and accompany it with personal goals.
Make the Most of your Commute
Forget driving, swap the rush-hour traffic for a cycle to work instead, or walk if you're close enough. You could try catching public transport and stop at an earlier station/bus stop so you still get to walk part of the way.
Consult a Professional
Get some advice from a professional on how to develop an activity regimen that will suit you and your lifestyle. If there's a
medicare local
in your area, ask what support they can offer, as they love to foster healthy and active communities.
By taking even one of these easy steps you're already putting yourself on track to a more active lifestyle. You'll feel happier and healthier and your body will love you for it.
Tweet