It's the first time visit of American actress Sarah Jessica Parker in the Philippines to highlight and graces the newly open SM Aura Premier located at BGC in Taguig City. Known as Carrie Bradshaw of "Sex in the City" TV show Sarah is all out smiling at her fans and media.
Sarah Jessica Parker wears simple sheer black dress and very few jewel, her warmth smile completed her gorgeous look. When ask about her fashion, she said: "I don't dress for fans or critics, I think the best you can do is to be yourself. Dress in what you feel good in."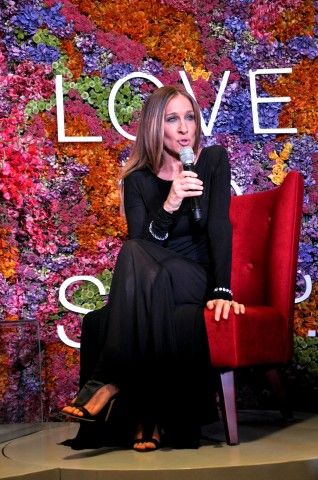 She also added: "I think the biggest challenge for young women is to trust themselves, and to not always look around and want to look like others and dress like them,"
Sarah is one of those A-lister that has a good heart and rejected VIP treatment during her stay in the Philippines, she even decline to ride in a limousine service, and to add more
she even donated $100,000 for the charity of SM Foundation which indigent families in Taguig City will benefit.
Tweet