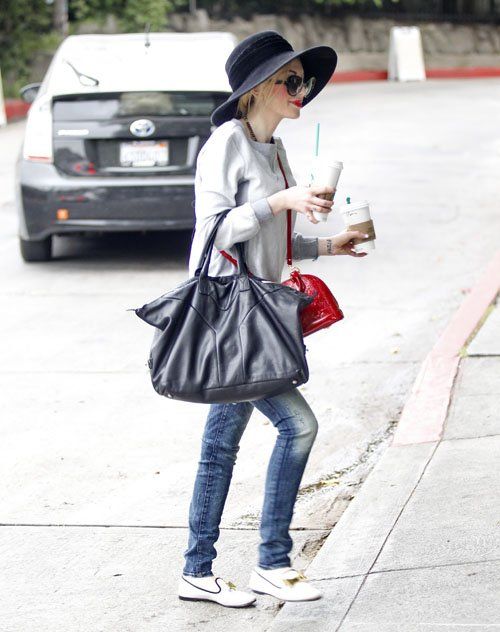 Lady Gaga's Casual Look
Whenever you see Lady Gaga you will certainly throw in your attention with her out of ordinary look, that's why when she donned her casual look she will be unrecognizable just like the photo above.
The Monster Mom is wearing sweat shirt and jeans, and this time wearing a comfortable flat shoes and completing the look with big hat and sunglasses.
Do you also recognize her at first look? Cause I am not.
Tweet