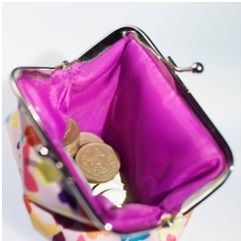 Many of us use commodity and consumer's product for everyday living and most of the time our budget were only went to these needs and wants. It's actually part of our living but the good news is we can do something about it either by lessening these needs and deprive ourselves or find other alternative to save more on products. When I say find other alternative for the products we use either native or organic in the backyard or find brands that offer lesser price for the same item of product.
But do not go through all these troubles and time consuming way just to save a few dollars or pesos on our groceries because our own time is valuable too. As a mom, a homemaker plus a SAHM our time is gold and we need to use its all potential to take care for our family and to help augment the earnings of our husband. That's why I am so happy to know that Save22 Philippines (
www.save22.com.ph
) is the newest BFF of all moms and other customer when it comes in groceries shopping.
Save22 Philippines is the local version of the famous price comparison app which originated in Singapore. They provide listing of prices of products from different leading stores wherein you can compare their prices than the other grocery store, and you can scout which can gives you a lot of saving before even leaving your house for shopping. And in case you've forgot to check it at your home they also provide app for mobile to all moms on the go for shopping. While this is very useful in Singapore it also helps lower their prices because of the competition from other stores and this might be happening also in our country in the future.
Tweet