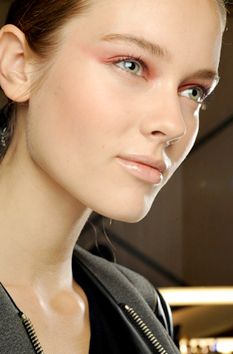 Beautiful outside! But how about the inside? Do you think you are healthy enough, that you ignore the importance of your health because of your outside appearance?
If you are investing on commercial beauty products in order to maintain your physical features, wouldn't it be more beneficial if you prioritize improving on your health?
Like most advice we often heard you are what you take, and you are what you achieve, being energetic and active is a plus must for all of us ladies, because it will naturally enhance not only our inner beauty but more of the outside.
Be healthy inside.
A good diet is where it all started: stash out some junk foods, alcohols, cigarettes and other stuff that can make your health deteriorate.
Consume more water especially this summer season as it will promote re-hydration needed to release unnecessary toxins out of our body.
Although our body will adjust for these changes and I advise you to gradually do it until your body is now ready to feel good and healthy.
Improve your sleep pattern
. Do not sleep late at night thinking that you can just wake up late the next day. Disruption in sleep pattern can cause migraine, eye strain, weight gain, and skin impurities.
Exercise.
Exercise is something most people find excuses not to do. Because of our busy lifestyle, we tend to put exercise on the sideline. Let's face it; exercising can be too exhaustive and boring at times. People tend to underestimate the impact that exercise can do, to improve our health and thus promote an aura that makes us all feel beautiful. Exercise does not mean earnestly going to the gym. We can always start with light exercises like walking, climbing the stairs, do simple crunches. Small things can have greater impact on our health.
Moreover, to augment our body's need for important nutrients and phytonutrients, a dose of Circulan can improves body's blood circulation and enough vitamin c and e known to give you a better and healthy glow.
Tweet