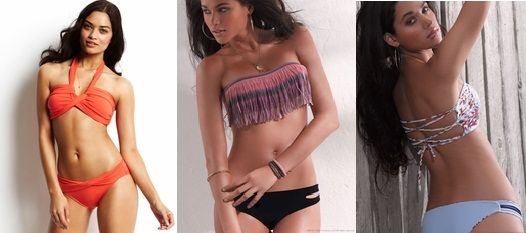 bandeau bikinis
Are you ready for this summer? I'm sure you are excited donning in your bikinis you use to wear last year or a year before that. But have you consider changing your outfit this time? Aren't you tired seeing your photo with the same swimwear over and over again in your photo album in social network? Maybe this summer is the right time to buy newest collection of your swimwear.
Bandeau Bikinis might be a good choice for you since it can give you a sexier look in the beach especially by just resting at the sand beach chair with your favorite summer sunglass while taking the advantage of sun exposure for tanning.
Bandeau top is good also for ladies with small chest because it can give you a fuller look even if you have a small size in breast. Of course it is also good for those who had a fortunate front. But no matter what the design is you should be confident in wearing your swimsuit because the more that you are worrying about it, the more it will be noticeable and the outcome is not pleasing. Enjoy the summer, enjoy the beach and enjoy the relaxation you'll get when going to the beach or resort, feel good with your swimsuit and feel beautiful outside.
Tweet