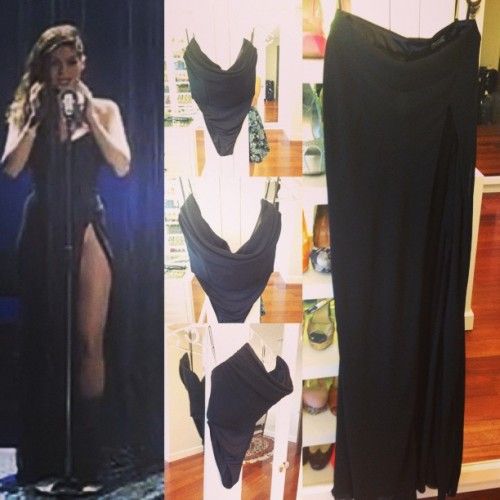 After rumored that Anne Curtis experience wardrobe malfunction on ASAP, she posted this collage on her Intagram account proof that she was ready for any malfunction during her all time great performance on TV singing live. The Boom Sason black gown is actually two pieces, the upper top is more like tangga and the other one is a long skirt with a very high slit.
"As you can see, we have a bodysuit with a hidden tangga (sic) to make way for the sky high slit skirt. It is made out of 2 pieces. In fact the "tangga" is made out of swimsuit material which Boom Sason is also known for making. I was completely protected.
"Thank you to everyone that was concerned! To everyone that's trying to make an issue out of it! Thank you! ABS-CBN News just told me it's their most clicked on video on their site ever!
"Just relax everyone! Wearing a tangga is no newbie in the industry! It's been around since the 80′s "
Tweet