When you are planning a wedding one of the first questions people often ask is "what is your colour scheme?" It is a key question as your colour scheme impacts a lot of important wedding things including: your dress, bridesmaids dress, grooms clothes, flowers, table accessories and chair covers, cake, room decoration, wedding invitation – basically everything apart from maybe the food, drink and what your guests wear.
The most impacted part of the colours scheme choice is the bridesmaid dress. Generally brides will wear white, ivory or cream with some aspect of the colour scheme on them. Again grooms only normally have a bit of the colour scheme on so in a waistcoat, tie and hanky. The bridesmaid often wears a dress in entirely that colour so it is important to ensure that your colour scheme works for that.
It is good to think ahead and match your colour to the season and what will be in the shops. Summer weddings should be more colourful, bright and fun. Pinks, yellows and a floral pattern or bold print can work really well. Winter weddings are always going to be a lot colder so a pretty sleeveless bridesmaid dress might need to be teamed with a little cardi. Winter colours are normally warmer shades of reds, greens and blues but golds and silvers also will look excellent and black shouldn't be forgotten here either. In Autumn purples, browns and greens will look good and Spring colours are lighter shades of red, orange, yellow and green.
Fever Design do a great range of gorgeousdresses including specific bridesmaiddresses. They have some beautiful bird print dresses available in both black and apricot, both would look great for a more relaxed spring or summer wedding.
This lovely black and gold Roxbury dress would look great on a winter or autumn bridesmaid. You can match it with some gold heels and even a gold cardigan to add a touch of bling to your event. Gold looks lovely as a wedding colour and if you have an autumn wedding you can use golden sunflowers as your flower as they will be in season. You could also match the dress with a black gerbera flower bouquet.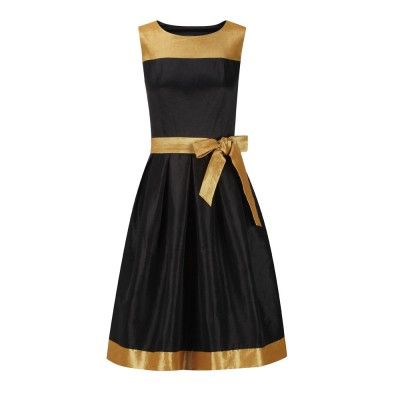 If you want a more traditional bridesmaid dress then look no further then this Ivy Dress in Merlot. The deep red colour would suit blondes and Brunettes and look great in the autumn or winter.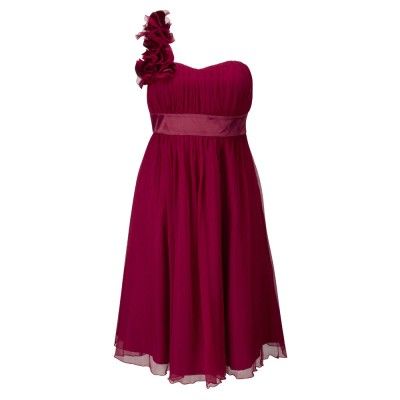 Finally, if you are being a bit different and wearing a colour dress yourself then you could dress your bridesmaid in ivory in this beautiful one shoulder gown.
Tweet