You might be wondering how celebrities like Kim Kardashian, Selena Gomez, Katy Perry or Britney Spears how they stand the pain of wearing their high heeled stilettos while gracing the red carpet or seen on any party or event without worrying their feet hurts and still walking and socializing gracefully. Well it's because not only they are trained to do so but these celebrities probably wearing a
shoe insoles
to ease the pain and protect their feet from the pressure it pushes off the ground.
I try to wear a high heeled shoes before and believe me after 30 minutes of wearing it I wanted to throw it off right at the party because it actually killing my feet. And I also thought that wearing wedges will exempt me from the hurt but like a high heeled these elevated shoes can give me enormous pain in my feet.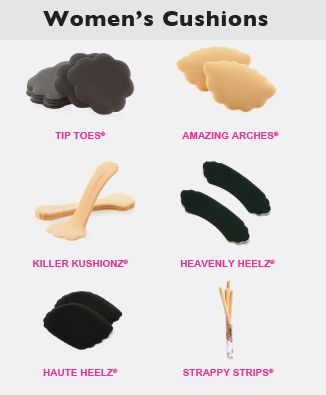 Until I discovered that anyone who have not used in wearing high heeled shoes should put a cushion in the sole of their shoe to feel comfortable while walking around. It will serves also as the shock absorber while bouncing the feet and roaming around in a fast pace. So ladies, if there is no way you can prevent wearing stilettos known as the killer shoes don't forget to put a shoe insole so you can be at your stunning best in the event or party.
Tweet