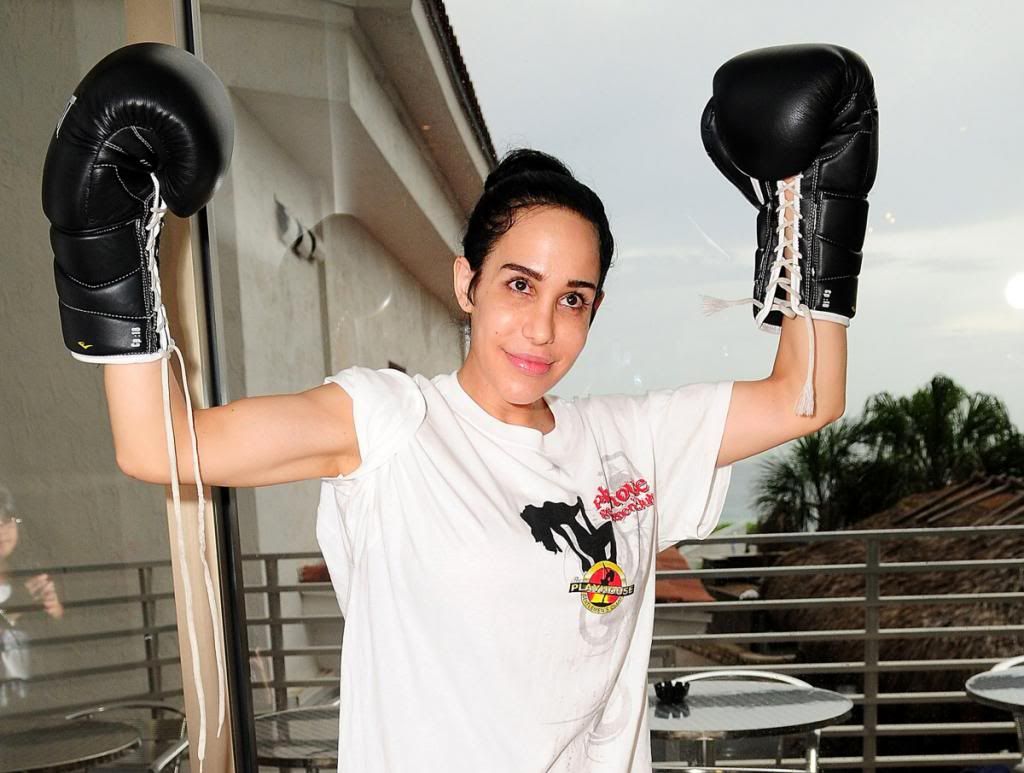 Octomom Nadya Suleman
Oh no, Octomom is in trouble again!
Nadya Suleman known as the Octomom who solely supported her 14 kids loses the case filed by the organizer of Celebrity Boxing tournament, Damon Feldman. According to Feldman, he gave Suleman the diamond ring that was part of the act but the later
didn't
return the diamond ring after the show.
Octomom lose the case because she never shows in the court room and by default the judge gave the favor to the plaintiff. To know more of this story checkout the link.
Poor Octomom struggling to support all his children and fame doesn't helped her, and looks like the only one who
benefited
from her suffering is her manager and the organizer of the show.
Shouldn't
she get the help from the government because Octomom has no regular job?
I am worried with the 14 kids if they are all taking care for and fed for. While some people make money out of her, these kids are suffering from the guidance and love of their mom, while Octomom leave the house to look for money.
Tweet