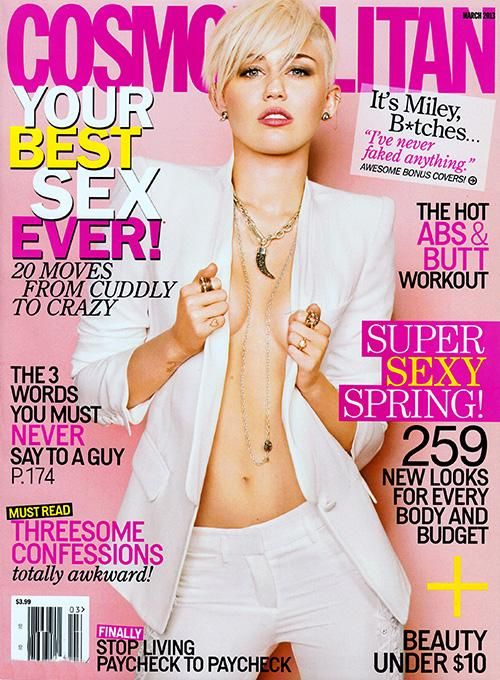 Miley Cyrus show off some skin and cleavage in the cover of Cosmopolitan magazine March 2013 issue.
Miley have been very successful when it comes to toning herself, she is really committed to being fit and healthy and now Miley once again is planning to launch her new album plus some future plans for her wedding with fiancé Liam Hemsworth.
Styled by famous celebrity stylish Rachel Zoe, the singer/actress Miley Cyrus stands out her inner beauty despites the short pixie hair that was becoming suitable and sexy for her.
Miley also emphasize that what you see to her is what she really is.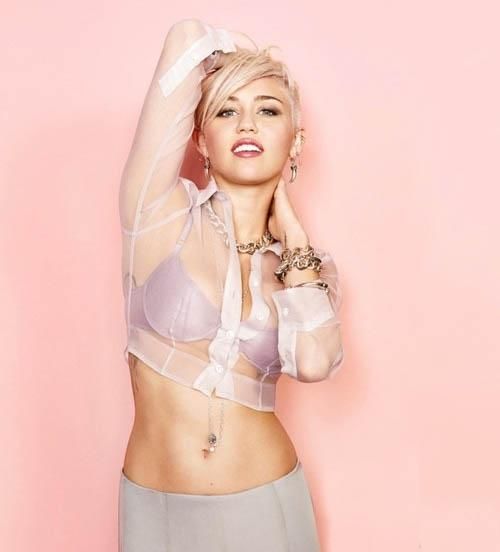 Tweet