When living away from home on a college campus, there are many ways to set yourself apart from the rest of the pack. Show your personality by bringing an infusion of school spirit to your wardrobe. At the college store, you can find all of the necessary apparel to achieve this look, along with many different decorations to help personalize your college dorm.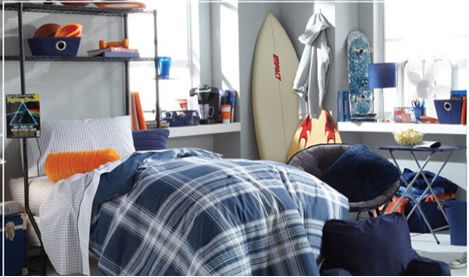 On campus, there are many places for you to purchase books and apparel, including thecollege fun store and the college cool store. Here, you can find different banners, sweaters, notebooks, binders and backpacks that have the logo and the colors of your school. If you want to live large on campus, you must also incorporate unique and personalized items in an attempt to create a collegecomfy dorm. Some of these include lava lamps, futons, stereo systems and photographs that show your character and interests to your roommates and classmates.
Your dorm and fashion style are two large components that define your personality and give you the ability to live large on campus. Make sure that the items you choose match your style and the theme of your room while displaying your school spirit as well. You do not have to spend a lot of money to live large on campus: by looking in the right places, you can achieve style and flair all your own.
Tweet