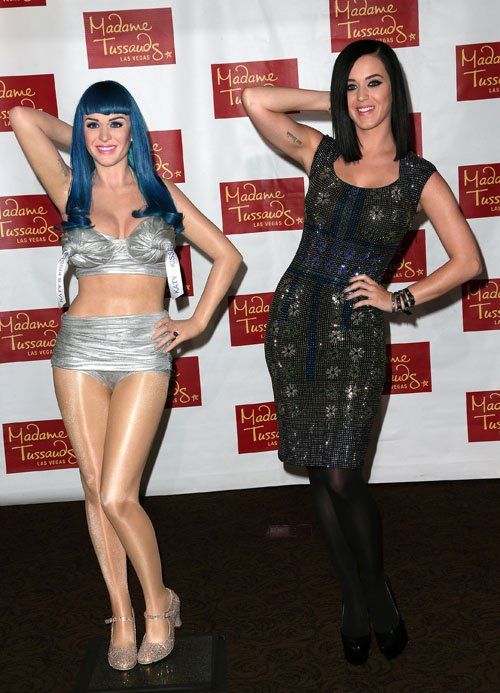 Katy Perry's Wax and Herself
Can you guess which of the two is real?
Found this on Facebook and oh my I can't even tell which one is real, although Katy is much taller than her equally beautiful wax figurine.
Katy Perry strike a pose next to her replica at Madame Tussauds' in Las Vegas on January 26, wearing a sexy sleeveless black dress as she proudly imitate the pose of her wax.
The wax look of Katy was from her California Dreams Tour in 2011, clad in a silver mini with a matching bra that looks like Hershey Kisses chocolate.
Katy Perry's Wax
Tweet