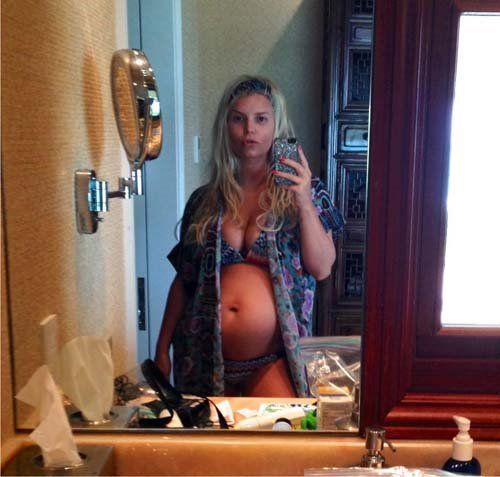 After struggling to lose weight, finally Jessica Simpson hands down the battle with the coming of her second baby.
She tweeted this picture while in a Hawaiian vacation holiday showing her growing baby bump last Sunday.
Jessica wears a patterned bikini and a floral print cover-up with the caption on the pic "Bumpin" and Proud"
Jessica Simpson began the pregnancy last month she and her fiancé Eric Johnson did not confirm they were expecting until Christmas Day.
Now the question is what will happen to her million dollar contract in Weight Watchers? Will she return the money she received for the weight loss company? Will she also post nude in a big bump for a magazine?
Tweet