Michelle Obama at the Presidential Inauguration
First Lady Michelle Obama's dresses stands out in the 2nd Presidential Inauguration, and while her first inaugural gown was traditionally donated to the Smithsonian this time her latest inaugural gown will belong as one of the objects in a future Obama's Library.
Her ruby colored chiffon and velvet gown designed by renowned designer Jason Wu is being donated to the National Archives for now, along with her navy Thom Browne coat and dress from the inaugural ceremony and parade.
Whatever the case we are pleased how the first lady carried the said gown, her beauty and style always gives charms to the occasion and of course for President Obama.
Take a closer look at Michelle Obama's gown at the Presidential Inauguration: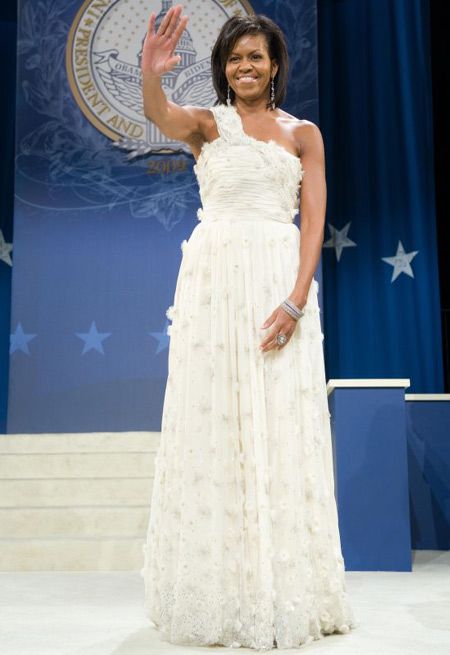 Tweet