Bagellia Filipinas is the newest brand of bags and accessories that makes a popular salable in the Philippines both online and in store. Their designs of bag are quite modern and trendy yet both young and professionals will love their collections of bag. Each design is exquisitely elegant that uses good quality materials for a very reasonable price which is worth to buy.
Kim Castillo and Hiyasmin Neri are the owners of Bagellia Filipinas. They started in February 2012 which patronize mostly by young and fashionista girls and still growing, now they are introducing some classy designs to expand their market for any age.
For more of their products you can visit Bagellia booth at "The Ultimate Femme Shopping Experience Bazaar" in Gold Gym, Acropolis on December 8, 2012 where you can catch their sales and discounts on selected items.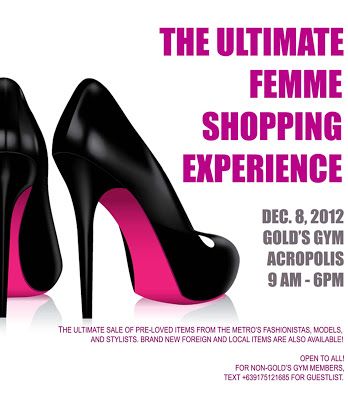 For inquiries, price and other details, please contact:
EMAIL: bagelliafilipinas@gmail.com
Facebook: https://www.facebook.com/bagelliaph
Instagram: @bagellia / www.instagram.com/bagellia
Twitter: @bagellia / www.twiiter.com/bagellia
Store Outlets: Posh and Glam Boutique and Home Spa- Don Antonio Q.C. and SToic boutique-Cubao Expo
1) Go to https://www.facebook.com/bagelliaph, send message/PM or email them at bagelliafilipinas@gmail.com for your order with your name, address, mode of payment (GCASH, Bank Deposit BPI, BDO, SB, or Money Transfer)
2) Simply text them at 09272603487 type in your order, name, address, mode of payment (GCASH, Bank Deposit BPI, BDO, SB, or Money Transfer)
Tweet