After a tiring day at
Carron Dream Park
where we choose to celebrate and have fun this
Christmas
, I still have enough energy to pose like this lol.
yours truly in a peace sign
By the way this is the
shirt
I ordered at Transfer it, where I just choose white as my fave color shirt and the design is family theme customable print with my name "Chrisair" at the back that costs Php 280.00 each, quite pricey right but choosing the right design for a family theme shirt is awesome. Of course my hubby and my son had this shirt also but with different color and combination of design; black for my son and blue for my hubby.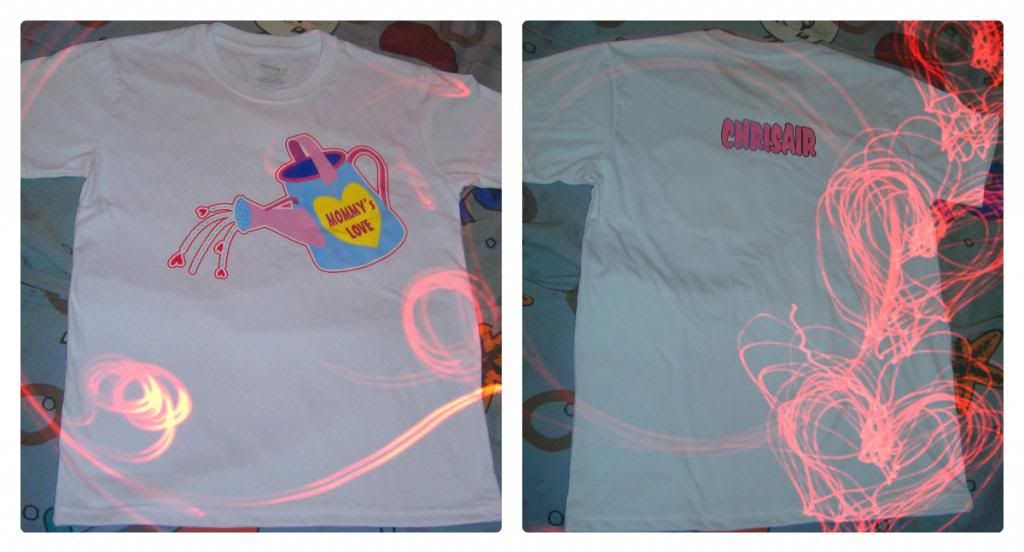 By the way if you want to customize your own shirt with Transfer it go to their
FB fanpage
or their
website
where they offer lot of designs to choose from. You can also prefer to submit your own drawings or design.
How about you guys? How's your Christmas? I'm sure everyone enjoy the company of family, present and the foods.
Tweet