Aside from her latest appearance in a TV interview showed in Las Vegas via Fox 5, Janine Tugonon was among the favorite candidate during the Pre-Pageant contest of Ms. Universe.
Tugonon was chosen to join Miss Cayman Islands in a photo shoot for the pageant's hair sponsor CHI, and was among the candidates who took part in the kids' fundraiser and the Jubilee theater tour at Bally's Las Vegas.
Olivia Culpo of USA and Janine Tugonon of Philippines
According to a pageant expert: Janine shows more media exposure and early favorite among the 89 candidates, which will put Tugonon to be in semi finals or chances to be crowned this year.
While Ms. Shamcey Supsup entitled to have a signature catwalk of Tsunami walk; Janine Tugunon make her own mark with her Cobra walk showcasing the Tribal dress she wore for the National costume show of Miss Universe 2012.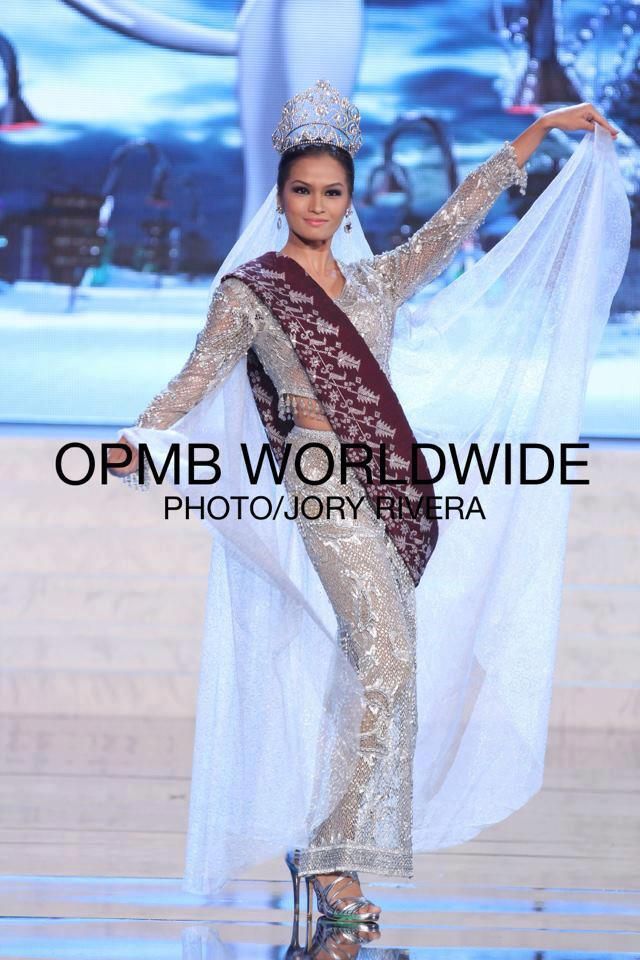 Filipino viewers can watch coronation night of the 61st Miss Universe pageant on December 20 (Manila time), as it airs live on ABS-CBN.
Meanwhile,you can show your support for Tugonon by voting in the
online polls
to ensure a spot for Tugonon in the semifinals.
Tweet