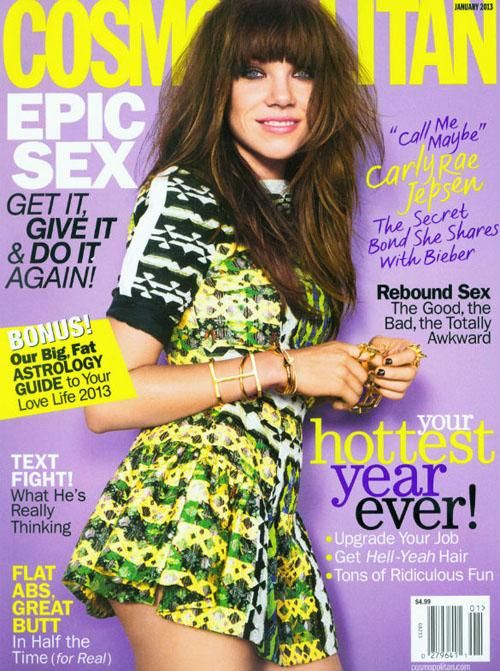 Carly Rae Jepsen in Cosmopolitan January 2013
Rising up easily in fame due to her viral music "Call Me Maybe" song and with her new album "Kiss", Carly Rae Jepsen promoted the album by covering the Cosmopolitan magazine January 2013 issue.
Having fun with her tousled hair, the 27 year old singer dressed like a funky skater girl as she shares the topic in secret bond with Justin Bieber.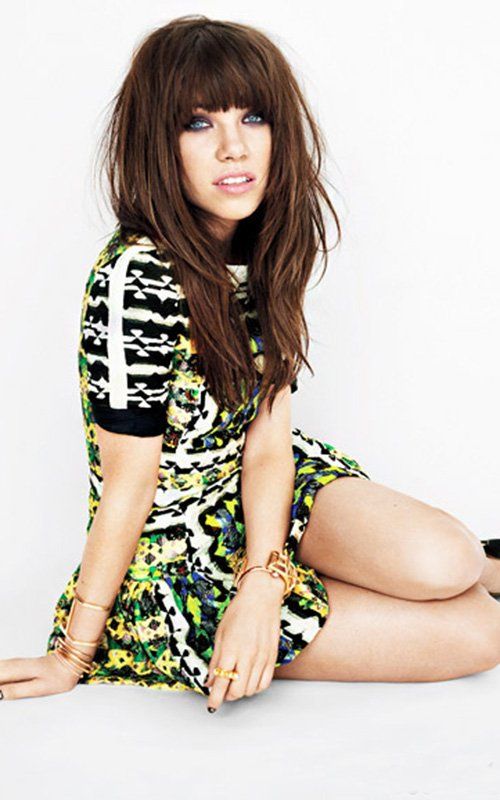 Jepsen's style:
"I love being classy and as elegant as possible in my apartment. But when I'm onstage, I can't dance in 4-inch heels, so I'll generally sport flats. I'm 5-foot-2, so yeah, I'm going to look a little bit more playful. But I don't think that means I'm trying for an age younger than I am."
Jepsen's career:

"For me, the goal of music has never been 'I need to be the biggest superstar in the world.' It was 'I want to spend my life doing this, and I want to make a career that I can live off of so I don't have to tend bar and waitress to make this fly. I don't want to be Cinderella for a night. I want to be Cinderella for life."
Tweet