Magic iLash Eyelash Enhancer
If you have a short eyelash like me, I'm pretty sure that you are also obsessed on how to make it longer or bended a little. But because of the accident I had when I was a little I accidentally burnt my eyelashes due to playing lighters that my father (a big fan of cigarettes, RIP dad) left beside our TV. In short I had no luck to prettify my eyes with mascara, curler or even fake eyelashes as I find it hassle and downtime to do.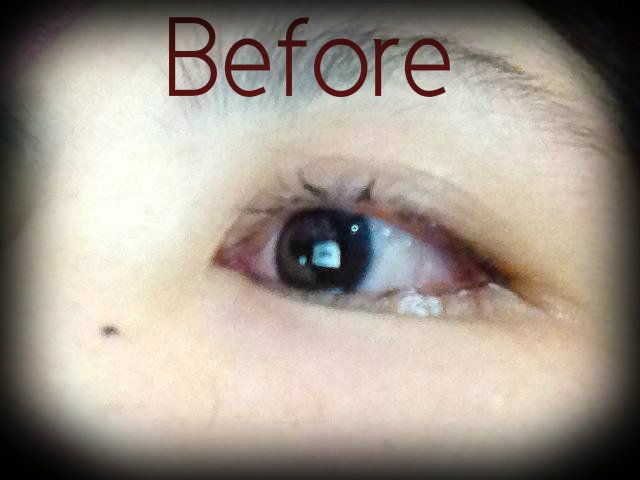 my short lashes before using Magic iLash
Last week I bought Magic iLash from Magicpotions, an eyelash enhancer that promises to make our eyelashes longer and thicker. I have only used it for five days and I can't guaranteed to you if it works for me or not, but I'll be glad to update you once it works for me, so you'll know if it worth to buy or just a waste of time and money.
According to the package: Scientists developed EPM, which composed of 10 amino acids. The EPM is a part of human tissue protein. It can produce hair cells and form tissue. Meanwhile, it activates dormant hair follicle germ tissue, and then promotes rapid growth of eyelashes. The eyelashes can get longer and thicker after using the product for 20 days.
I am not connected nor advertising this product for my own commission, and the money that I used is from my own pocket which costs PHP 990.00 excluding shipping of PHP 100.00 or total of $27. If you are interested to buy Magic iLash please wait for my results so that you will avoid hassles and wasted money.
Tweet