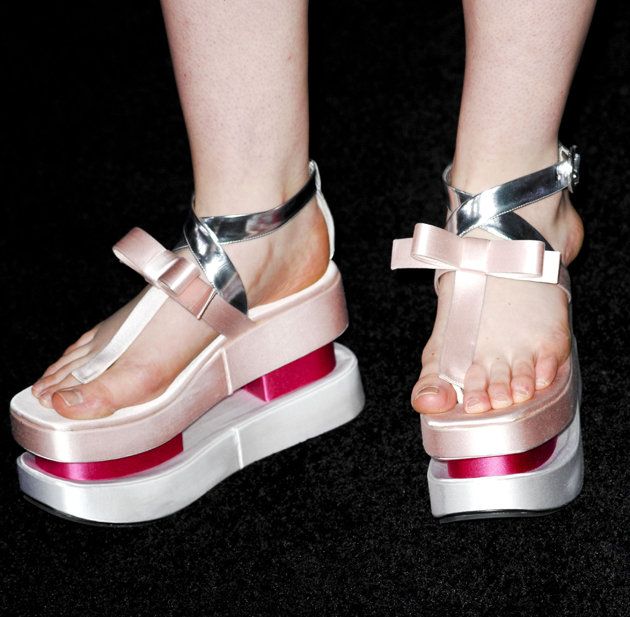 Elle's Prada Geisha shoes
Elle Fanning grabbed the attention of the crowd and press as she walked the red carpet for the premiere of "BreakingDawn" Part 2 where she shows support for her older sister Dakota who plays as Jane, one of the evil vampires in the movie.
The culprit is the shoes she's wearing that night. The 14 year old actress appears to wear a designer shoe yet seems ugly, fake and cheap.
There were two layers on her platform heel with a pink sandwiched in between. They also had satin bows and silver straps around her ankles to keep them in place on her feet. These were quite unusual for her overall look, but she seemed to be comfortable in that shoe.
What do you think of the shoes? Is it yay or nay?
Elle Fanning wearing her Prada Geisha Shoes
Tweet