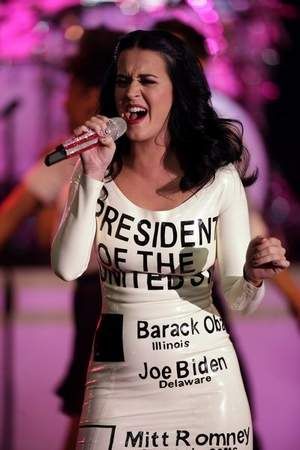 Katy Perry wearing a campaign ballot for Barack Obama
What's the best way to campaign for your Presidential bet?, wear it.
This is what
Katy Perry
does during Barack Obama's campaign rally, the singer wear a white tight dress that looks like a ballot printed with a vote of her choice blacken for Barack Obama and Joe Biden. So, what do you think? Cool or nah?
Tweet