Kim Kardashian
Celebrating the spooktacular Halloween party with Midori, Kim Kardashian hosted the 2nd Annual Midori Green Halloween Party in New York City last Saturday night.
The fabulous star dress up as a beautiful blonde mermaid in a shiny green tail, she is the only mermaid that can stand and walk in a tail, lol.
For those of you who like her Halloween costume ideas feel free to imitate her amazing choice of Halloween costume. Enjoy her pictures in a sexy mermaid costume.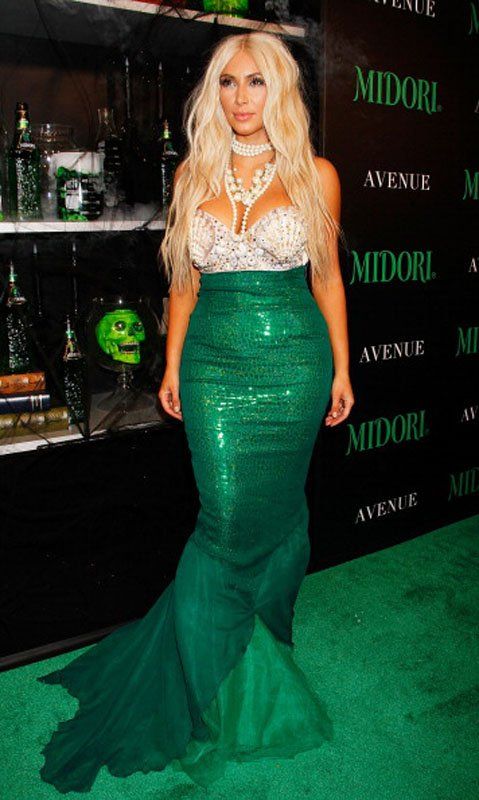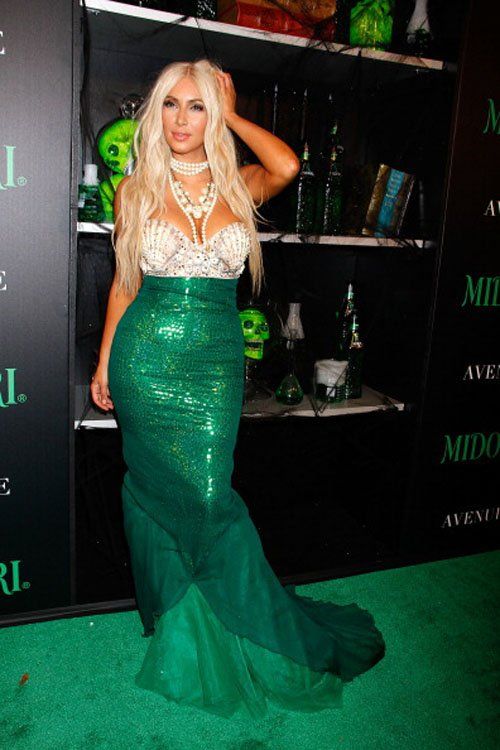 Tweet