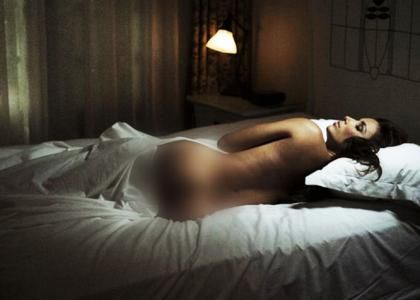 Showing her beautiful behind,

Eva Longoria

is one of the celebrities that featured in Jor Weismann's coffee table book "Asleep at the Chateau".
While taking a sleeping beauty pose in a bed, Eva Longoria intently show her gorgeous back which will make any man drooling while staring her back.
Miss Longoria is one of several stars including Orlando Bloom, Justin Theroux and Usher snapped by fashion and beauty photographer for the book, which is set at Los Angeles's legendary hotel The Chateau Marmont.
The former "Desperate Housewives" star admitted that she struggles with her figure saying, "I work out in the mornings when I get up. I have to do it then - if it's after 11am it just doesn't happen," adding, "I have to get it done while I'm still on autopilot because I hate exercising."
Tweet