Image Source: washingtonpost.com
Today was the birthday of Mother of all Monsters: Lady Gaga, who just turned 26 years old yet already achieving a lot in her career. The pop star already sold with more than 23 million albums and five grammys and continuing share the blessings through her advocates. Gaga is one of the celebrities that have a huge follower in twitter and the one that discovered "Maria Aragon" and even make her an instant celeb just by twitting the video of Aragon doing the cover of her song "Born this way".Gaga in her real name of "Stefani Germanotta" always give her best to uniquely distinguish in out of this world styled and continue to do so.

Among the advocate that supports by Gaga was AIDS Education, gay rights and her recently launched foundation "Born This Way Foundation" to combat bullying and other alienated social media attacked that affect young people that sometimes cause them to commit suicide.
Below are the best moment for Lady Gaga giving her own fashion that only she can do the job: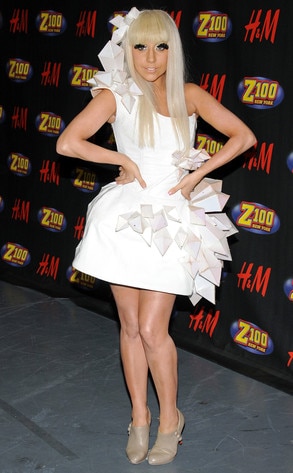 Image Source: eonline.com
Image Source: amygrindhouse.com
Image Source: therichest.org
Image Source: fashioncatalogtrend.com
Image Source: blog.gift-library.com
Image Source: dailyfashionandstyle.com
Image Source: dailymail.co.uk
Image Source: blog.shoemetro.com
Happy Birthday Lady Gaga!
Tweet