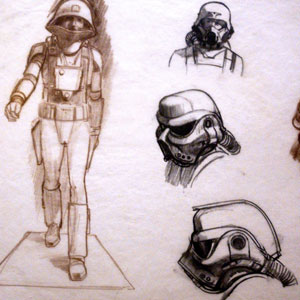 Image Source: eonline.com
Ralph McQuarrie, the designer behind the famous Star Wars character Darth Vader died at age of 82 in his home at Berkely, California. If it's not for him Star Wars would not be possible through his creative mind to put up a realistic alien invader, his works will remain on us through times. Among his works are R2-D2, C-3PO and Chewbacca.
McQuarrie also won an Academy Award for visual effects for his work on 1985's Cocoon. In addition to Star Wars, McQuarrie also worked on the original Battlestar Galactica TV show and the films E.T. the Extra-Terrestrial and Close Encounters of the Third Kind in 1978.
Darth Vader
Image Source: ferigato.deviantart.com
R2-D2
Image Source: io9.com
Chewbacca
Image Source: io9.com
Tweet