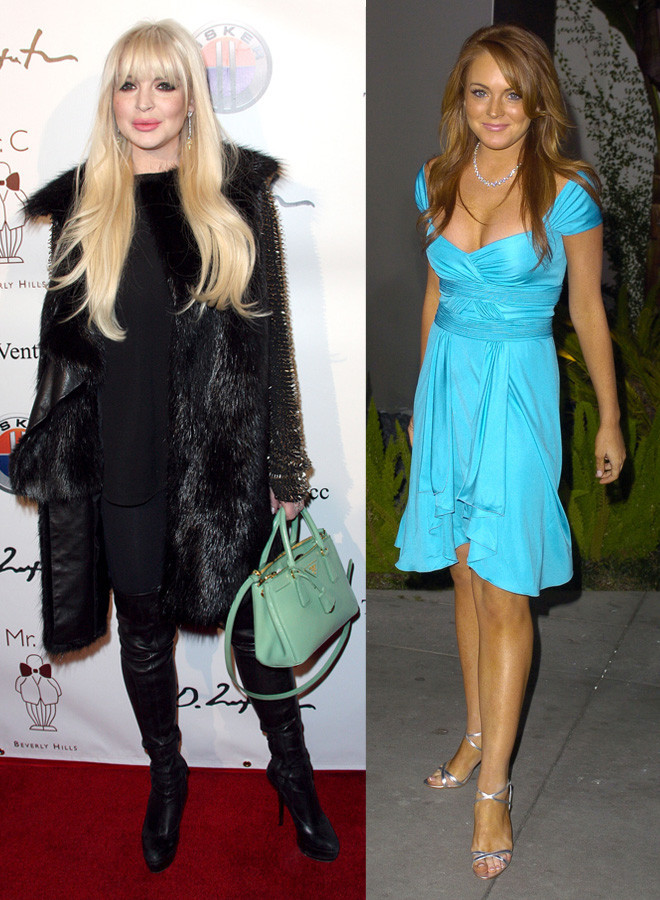 Image Source: stylelist.com
Can you recognize the image above? It is actually the same person but looks like a two different individual. Yes that is Lindsay Lohan both left and right, the left image is her new look while on the right is her used sweet image during the time that her career was on top.
Lohan just like Britney Spears have a turbulent life due to drugs although Spears are already surpass it, Lohan is still trying to make her way now. She did a promising comeback at Today and SNL yet she comeback with a critical new style for herself. Lohan looks dramatically old in her new hair color with a very pale skin toned.
Her hair color don't suit her skin and it looks more fake to anyone can see it. Plus it adds up a decade to her age. Her face was lovely and cute before even if we can see some freckles, it adds a little innocent on her look, so why covered it up with lots of make-up and horrible falsies. The images below are her style evolution which she start with the best and presently doing the worst look at her time.
Lindsay Lohan, 2004 Image at exposay.com
Lindsay Lohan, 2005 Image at thehollywoodgossip.com
Lindsay Lohan, 2006 Image at exposay.com
Lindsay Lohan, 2007 Image at cgull8m.hubpages.com
Lindsay Lohan, 2008 Image at zimbio.com
Lindsay Lohan, 2009 Image at nonlypictures.blogspot.com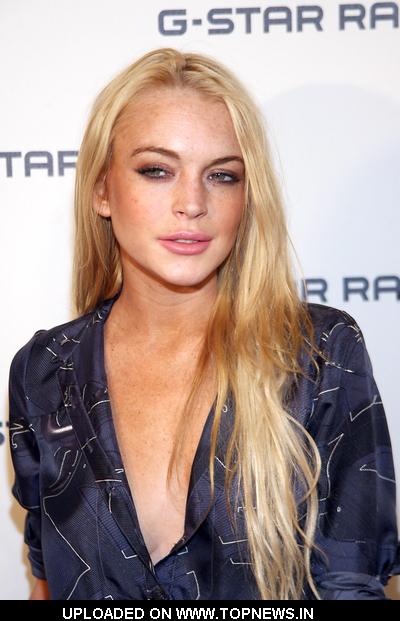 Lindsay Lohan, 2010 Image at topnews.in
Lindsay Lohan, 2011 Image at celebritysmackblog.com
Tweet