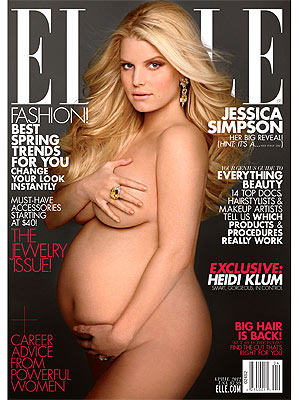 Image Source: people.com
Jessica Simpson,31, singer actress turn out to be a fashion mentor billionaire, have pose nude on Elle magazine
cover
for the April issue. Simpson are expected to gave birth sometime in Spring and expected to have a baby girl and she'll make sure that similarly style conscious as her.
Her cover was hot even though she had a big bump in front of her. The name of her baby was still secret but Jessica told Elle magazine that the name will be non traditional and nothing that you'll have to add it on the dictionary.
Please do check her website at
www.jessicasimpson.com
where she showcase everything of her fashion line from shoes to bag, accessories and dresses.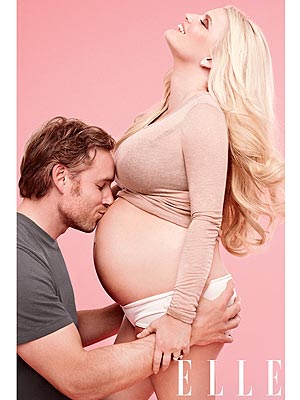 Eric Johnson and Jessica Simpson
Tweet