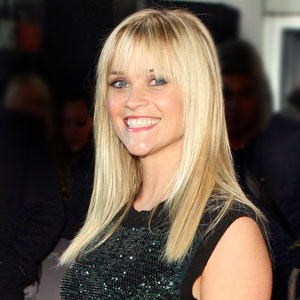 Reese Witherspoon
New look of Reese Witherspoon?
Reese Witherspoon known as the star behind the "Legally Blonde" have appear at the show of
Britain's
The Graham Norton Show
, with her new bangs (also known as fringe). Although it may seems that she was just making a fashion statement out of her new hair do, but no she isn't. She was just hiding the
permanen
t scar that was left on her forehead from the accident last September. While jogging she was struck by a truck that causes her a massive bruises and
black-eye
plus a bandage in her forehead leaving a scar on her pretty face. Though she had it, Reese manage to be beautiful better than before.
How to maintain your bangs?
Maintaining your bangs are important, because they easily grew in a short time, so you have to make an effort to maintain your bangs or you will not achieve the look that you want with a bangs. A regular trim each month is a must if you want to maintain the desire
length
, either go to the salon or you do it with your self. Trim it with the right comb, do not use any product like hair serum or let it dry first before the trimming. Always trim in a small
length
so that you can inspect
whether
it was enough or need some extra snip.
Here are some celebrities with their bangs.
Naomi Campbell's Straight bangs
Sharni Vinson's brom skim bangs
Taraji Henson's swept bangs
Christina Ricci's blunt bangs
Paris Hilton's side swept bangs
Tweet